The Lord is My Shepherd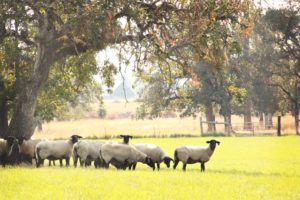 Psalm 23:1-3, NKJV: The Lord is my shepherd; I shall not want. 2 He makes me to lie down in green pastures; He leads me beside the still waters. 3 He restores my soul; He leads me in the paths of righteousness For His name's sake.

A sheep seldom knows where the shepherd leads it, but it has learned to trust the shepherd's leading. The shepherd knows where the sheep will find food, water, and rest. The shepherd knows where the sheep will be safe and on what paths to safely take the sheep. The sheep simply needs to follow. The sheep does not have to understand why one path is better than another, or why one pasture is chosen over another. The sheep simply must heed the shepherds voice and obey. For in so doing, the sheep will truly find peace and contentment. Can you imagine how Jesus pleads with us at times, "Dear child, if only you would heed my voice and follow me–there is so much I have in store for you." How marvelous it would be, if we could simply learn to be better sheep–then perhaps we would discover the remarkable wonders of the Shepherd.